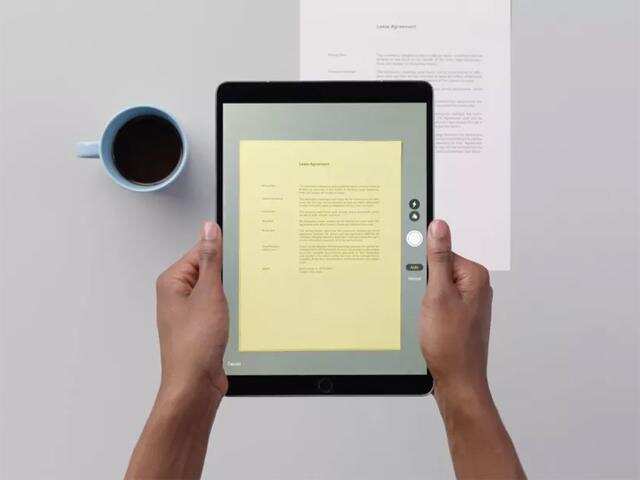 iOS 11 comes as big software upgrade for all Apple users. Apart from the convenient dock feature and the revamped control centre, other features like Scan come in really handy. With this new release, users will no longer have to download third party scanning apps.
With Apple's Notes App, this new feature has made scanning documents easier than ever.
Here's how you can do it..
1) Update your device with the latest version of iOS 11.
2) Once the update is done, open the Notes app.
3) Tap on the 'pen' icon located on the top right corner.
4) As soon as you tap on it, your keyboard will appear
5) Tap on the '+' sign on the top bar of your keyboard
6) A drop down menu will appear with 'Scan Documents' right on top
7) Tap on the 'Scan Documents' and point the camera towards the document you want to scan
8) Once you've framed the document correctly, click on the camera shutter button
9) After you've scanned the document, you can preview the document you have just scanned
10) Here you will get an option to crop the document accordingly, if you're still not pleased with the results, click on the 'retake' button or click on 'done'.
11) The best part about this feature is that, no matter in which angle you've scanned the document, the final result will always be right angled. It'll be framed perfectly horizontally and vertically.
Note: If you want to save each document as a different file, make sure you open a new note pad every time you want to scan a new document. Otherwise it'll be saved as one PDF file.
We tried using this feature and it is better than most of the third-party scanning apps. The image quality is great and you won't even be able to make out the difference between documents scanned on a proper scanner or documents scanned on your iPhone or an iPad.