How to Get More Than 100GB Data for Free on MTN Network
Quite a long that we have enjoyed this type of huge internet data for free, but it is time again, as you are reading this post, more than 100GB free data is waiting for you on MTN network, just that it involved IMEI tweaking and I'm pretty sure that changing the IMEI of Android devices is not something new to each and every one of us here.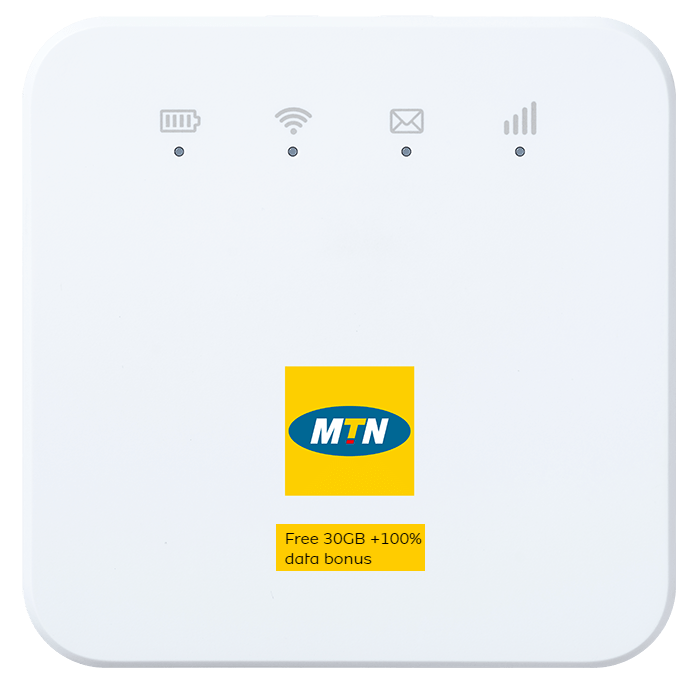 Note that you cannot get the 100GB data at once, but you can get more than that through the accumulation method. The tweak was tapped from the MTN LTE MiFi data offer. There is a FREE 30GB data offer for those who purchase a new MTN 4G MiFi device.
You as someone who does not purchase a new MTN MiFi device, all you need to do is to tweak your phone IMEI number to that of the MiFi device and you get your FREE 30GB which you can accumulate up to 100GB or more. Just follow the steps below, properly.
Needed Materials
MTN SIM Card (New one is recommended)
Android smartphone device (Android version 5.0 or 6 is recommended)
IMEI tweaking app like CHAMELEON or MTK ENGINEERING TOOL. You can download it from the Google play store.
MiFi IMEI. Don't worry, I'll give you IMEI to use below. Just keep reading.
Now, Insert your New MTN sim card now into an Android device and tweak any of the IMEI below to get MTN 30GB for free
IMEI
86773803075****
86773803323****
Analyzed the remaining four (4) digit number (remove the last four star signs and add any 4 digits of choice). Once you succeed in Imei tweaking, go to your phone message (SMS) and send MIFI to 131.
If your IMEI is valid, you will get a successful message as follows:
"Thank you for purchasing MTN MiFi device. You have received FREE 30GB data expires 30/05/2020 03:37:54. You are also qualified for 100% bonus on data bundles from N1000 to N500".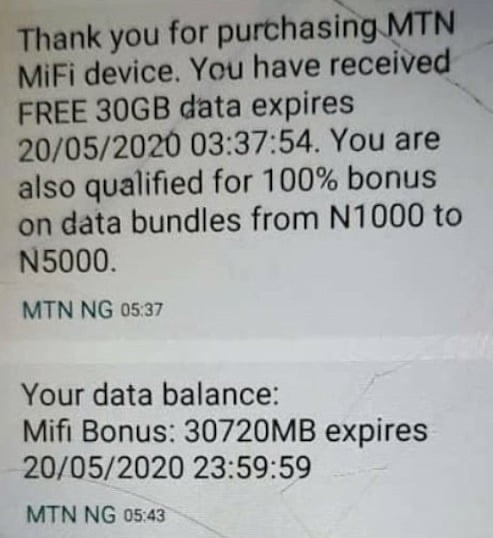 NOTE: You can use the data anywhere to browse; whether on your smartphone, tablet, modem, MiFi, etc.
How to Accumulate
To accumulate the MTN FREE 30GB, follow the same procedure of tweaking IMEI and make sure you change the last 4 digits of your IMEI to other numbers.
When you have successfully obtained a valid IMEI, go to your SMS and send the same message as above again. Repeating the steps acurately 3 times will give you more than 100GB.
To check your data balance, dial *131*4#
If you are new to IMEI cloning, follow this link instruction to get it done
No charge is required, but note that IMEI tweaking is not for lazy people, you have to try and re-try till it's done and the earlier the better.
Enjoy it while it lasts.