BlueStacks 5 Emulator Let's You Run All Android Apps on You PCs
BlueStacks is one of the easiest ways to run all Android applications and games on PC, and today, the company has formally launched version 5.
BlueStacks puts the Android operating system on your 
desktop computer
. BlueStacks is the first production software that allows you to use your favorite mobile apps on a Windows PC. You can download apps like Angry Birds Space, Temple Run, Evernote, or Documents to Go directly into BlueStacks or sync the apps from your phone using the BlueStacks Cloud Connect Android app.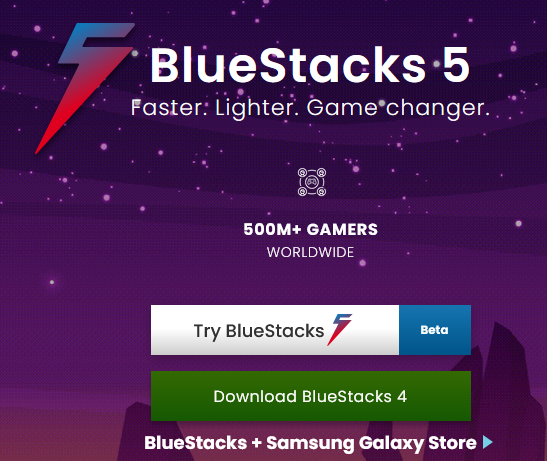 Today, the company is formally launching BlueStacks 5, the latest iteration of the software. This is a follow-up to BlueStacks 4, which first launched in 2018.
According to the company, BS5 offers significantly faster boot, installation, and launch times when compared to BS4. This is due to the app being a "complete rewrite" of the previous system.
Unfortunately, the operating system the game emulates has not been updated. Just like with BS4, BS5 is based on Android 7.1.2 Nougat — the 2016 iteration of the Android operating system.
Where to Download BlueStack 5
You can download it here directly on your PCs, install it and you are good to go.
Starting up the Bluestack 5 looks directly like you just bought a new smartphone, it will stake sometime to boot
You'll be asked to log in using your Google account
Once you have successfully signed in, you can start downloading your favorite Android applications directly on your PC.