CBN COVID-19 Loan – Second Batch Reopen, Get up to N25M, Here's How to Apply
The Central Bank of Nigeria has reopened the portal for the second batch COVID-19 Loan. You can get up-to N25 Million COVID-19 loan in this stimulus package introduced to support households and Micro, Small, and Medium Enterprises (MSMEs) affected by the COVID19 pandemic. It was stopped a few months ago, but now it has been restored.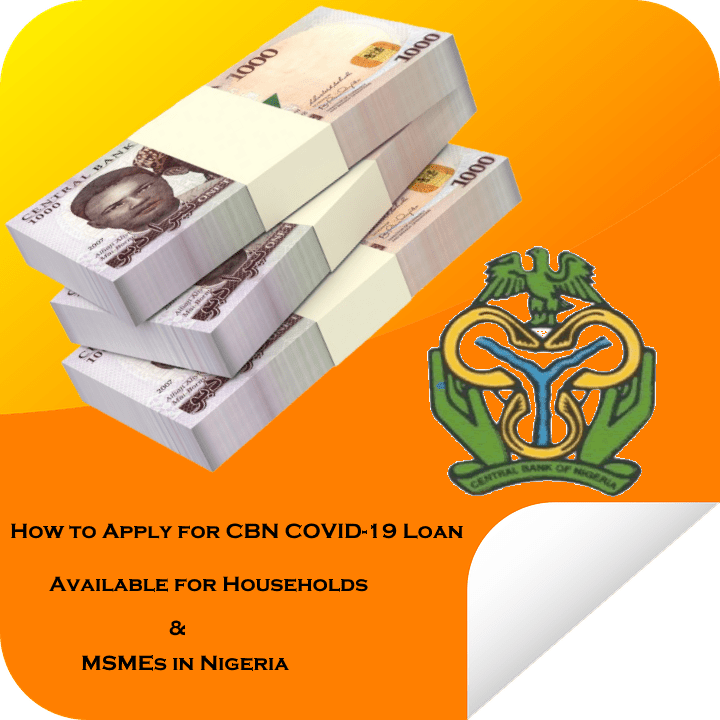 This second batch COVID-19 Loan application is mainly for the Household, Microenterprises, SMEs, and Nigerian youths that did not apply before. And that if for one reason or the other you did not apply or you apply, but it was not successful, this is the opportunity to re-apply again before it is too late.
Requirements For SME
Registered business with CAC
BVN
Acceptable Type of Business For SME's
Agricultural value chain activities,
Manufacturing & Cottage Industries,
Artisans,
Services,
Trade and general commerce,
Renewable energy or energy-efficient products and technologies, and
Any other income-generating projects as may be prescribed by the CBN.
Here's How to Apply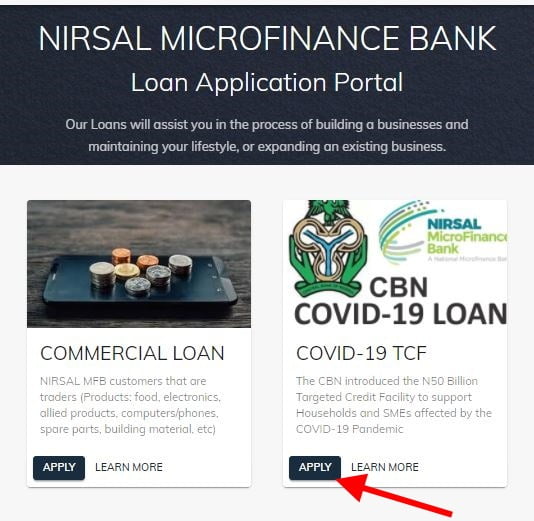 Once it opens, click on the Apply button under the COVID-19 TCF.
Select "Household Loan" or "SME Loan" depending on your choice.
The next step, choose New if you are just applying
Copy your Reference Number generated
Enter your BVN and it will automatically update your details. Carefully fill in the rest of the details and click on the Next button.
Upon successful registration, you should get a success message.
NIRSAL Microfinance Bank (NMFB) we review your application and forward the application to the CBN for final approval.
Disbursement

CBN reviews applications and gives final approval for disbursement to NMFB.

The portal is currently open, so rush in now and apply before it will be filled to the rafters.