Two Former WhatsApp Employees Created This Private Relationship App
Two former WhatsApp employees have announced a private, ad-free social network called HalloApp, and the app bills itself as the "first real relationship network".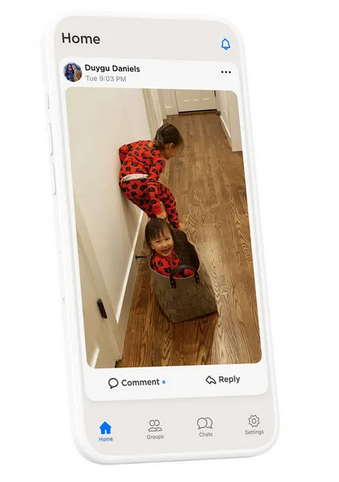 HalloApp is the brainchild of the earliest employees behind WhatsApp Neeraj Arora and Michael Donohue, who both worked at WhatsApp before and after Facebook acquired the messaging platform.
According to theVerge, Arora was WhatsApp's chief business officer until 2018 and a key figure in negotiating the Facebook deal. And Donohue was WhatsApp's engineering director for nearly nine years before he left Facebook in 2019.
HalloApp is a new category of an app – a digital space for people who you actually know and want to connect with. You use your phone number to connect with friends, family, and colleagues you're already connected to through your address book.
There are many similarities between HalloApp and WhatsApp: the app is designed for group or individual chats with close friends and family, the only way you can find people is by knowing their phone number, the messages are encrypted, and there are no ads.
The app is broken into four tabs, featuring four tabs at the bottom (home, groups, chats, settings), a shortcut to add a new post or images, and two icons at the top (one to invite contacts to the app and one for an activity/notification menu).
Announcing the launch on Twitter, he said – "Our vision at HalloApp is to build a simple, safe, private place for people to connect and share what matters — with the people who matter most."
The firm says it doesn't capture any "additional data" from your phone book though. In fact, the platform says it doesn't collect, store, or use any personal information. "More importantly, we will never show you ads. Ever. Instead, we plan to eventually offer additional features at a small cost," it adds.
Where to Download HalloApp
You can download it from 
Google Playstore
, and Apple 
AppStore
.
What do you think about this new app?